Mask-Up In Common Areas
Updated 8/4/21
Health First, Well Being Always
Our highest priority for welcoming guests is doing so with your well-being in mind.
Following the CDC's updated guidance to help reduce the spread of COVID-19 and the Delta variant, face masks are required in the hotel's indoor public areas for all guests age 2 and older, regardless of vaccination status.
Indoor public areas include the lobby, hallways, restaurant, elevators and lobby bathrooms.
Our Housekeeping is providing limited service to include towels and trash removal only.
To ensure a healthy dining environment, we ask all guests to wear a facemask in the restaurant when not eating or drinking.
We are grateful for the overwhelming support, patience, and understanding from our customers through these unprecedented times.
To get updates on when you can book, scroll to the bottom of this page to subscribe to our email list.
Make Memories That Last
Port-O-Call has been an idyllic family vacation resort noted for its excellent service and fine surroundings. Our luxury hotel is located in the heart of Ocean City, New Jersey overlooking the Ocean City Boardwalk, beach and the Atlantic Ocean. Inside the Port-O-Call, you'll find a remarkable, friendly ambiance.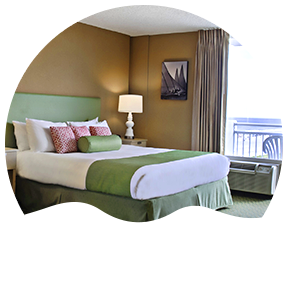 From Standard Bay to Penthouse, all hotel guests enjoy high speed WiFi, Keurig® Coffee Brewers, 32″ flat screen HDTVs, mini fridges and more!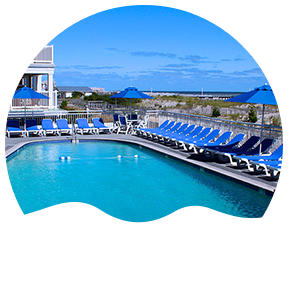 Whether it's a couples getaway or a family vacation, there's plenty to offer: outdoor pool, spa service, fitness rooms, area playgrounds and more.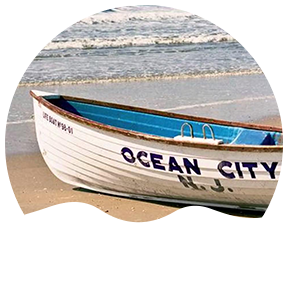 America's greatest family resort, Ocean City, NJ is a world famous seashore community and family resort located in the heart of the Jersey Shore.
Pack Your Bags
Before you book your trip, check out these special seasonal vacation packages and save!

Really enjoyed the time spent here. The room was great, good ocean views and the beds were comfortable. We just spent Thursday & Friday at the Port O Call. We enjoyed our stay a lot! Two of your staff were sooooo nice & great at their jobs. Sandy at the front desk went above & beyond to get us the room we wanted and get us in there as early as possible. Greatly appreciated! Curry was our waitress Friday morning at Adelene. She worked that room like a pro and was friendly and efficient and made sure we had everything we needed. Just wanted you to know about these two rock stars you have working for you!

Always a great experience. Will definitely stay again.