Now Open!
The Ocean City beaches and boardwalk are open!
We are sharing our new safety procedures with our valued guests to ease your concerns. We want you to have a fun, safe, and enjoyable stay. Please see the following precautions we have instituted:
Reduced hotel occupancy to accommodate additional social distance and traffic in our common areas.
Protective plexiglass guards at the front desk.
Temperature gauging of all on-duty staff members using an infrared thermometer.
Mandatory gloves and masks to be worn by all staff members.
Stand-alone hand sanitation units located at key locations throughout our hotel.
A portable disinfection mister will be used in all guest rooms, common areas and restaurant.
Disposable covers on remote controls in each room.
Cleaning and disinfecting of high-touch, high traffic areas in the hotel will be routinely monitored and disinfected throughout the day using a specified check list.
New dining procedures, enhanced room service menus, and carry-out and room service dining in disposable containers. (Indoor dining not available.)
Occupancy guidelines and new social distancing practices at our pool.
Strict adherence to all CDC guidelines.
It is with great joy that we welcome everyone back to the iconic Port-O-Call Hotel.
We are dedicated to providing a clean and healthy environment where you can make memories that will last a lifetime!
Read our Pre-Arrival information.
Make Memories That Last
Port-O-Call has been an idyllic family vacation resort noted for its excellent service and fine surroundings. Our luxury hotel is located in the heart of Ocean City, New Jersey overlooking the Ocean City Boardwalk, beach and the Atlantic Ocean. Inside the Port-O-Call, you'll find a remarkable, friendly ambiance.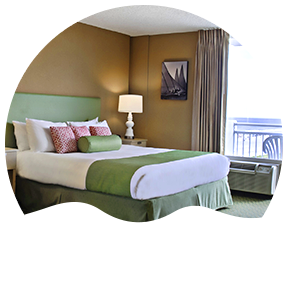 From Standard Bay to Penthouse, all hotel guests enjoy high speed WiFi, Keurig® Coffee Brewers, 32″ flat screen HDTVs, mini fridges and more!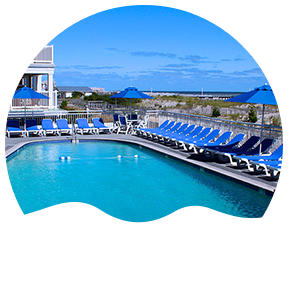 Whether it's a couples getaway or a family vacation, there's plenty to offer: outdoor pool, spa service, fitness rooms, area playgrounds and more.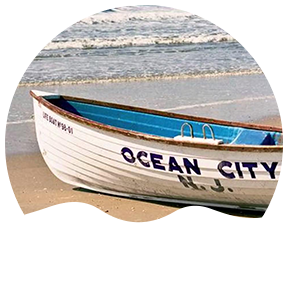 America's greatest family resort, Ocean City, NJ is a world famous seashore community and family resort located in the heart of the Jersey Shore.
Pack Your Bags
Before you book your trip, check out these special seasonal vacation packages and save!

It was a wonderful time and we were very happy to have come back to OC after 25 years, just wish we had a kitchenette!!!!! Hotel is clean, staff is professional, great location related to the beach, nice pool Pool goes to 9 ft for an adult section, finally a thoughtful hotel ! Best place for a RIGHT ON THE BEACH/OCEAN stay, terrific views from balcony.