Mask-Up In Common Areas
Updated 8/4/21
Health First, Well Being Always
Our highest priority for welcoming guests is doing so with your well-being in mind.
Following the CDC's updated guidance to help reduce the spread of COVID-19 and the Delta variant, face masks are required in the hotel's indoor public areas for all guests age 2 and older, regardless of vaccination status.
Indoor public areas include the lobby, hallways, restaurant, elevators and lobby bathrooms.
Our Housekeeping is providing limited service to include towels and trash removal only.
To ensure a healthy dining environment, we ask all guests to wear a facemask in the restaurant when not eating or drinking.
We are grateful for the overwhelming support, patience, and understanding from our customers through these unprecedented times.
To get updates on when you can book, scroll to the bottom of this page to subscribe to our email list.
Make Memories That Last
Port-O-Call has been an idyllic family vacation resort noted for its excellent service and fine surroundings. Our luxury hotel is located in the heart of Ocean City, New Jersey overlooking the Ocean City Boardwalk, beach and the Atlantic Ocean. Inside the Port-O-Call, you'll find a remarkable, friendly ambiance.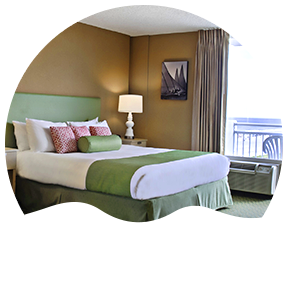 From Standard Bay to Penthouse, all hotel guests enjoy high speed WiFi, Keurig® Coffee Brewers, 32″ flat screen HDTVs, mini fridges and more!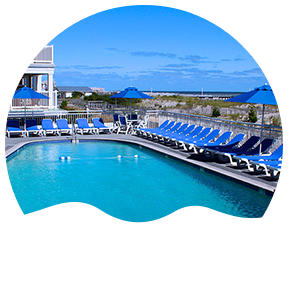 Whether it's a couples getaway or a family vacation, there's plenty to offer: outdoor pool, spa service, fitness rooms, area playgrounds and more.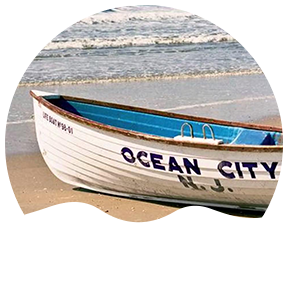 America's greatest family resort, Ocean City, NJ is a world famous seashore community and family resort located in the heart of the Jersey Shore.
Pack Your Bags
Before you book your trip, check out these special seasonal vacation packages and save!

Always a great experience. Will definitely stay again.

Tucket0704
02:46 23 Sep 21
Stayed in the Port-O-Call Penthouse (PH) this past summer. Due to COVID this worked out really well since the PH provided kitchen and added space to eat in or spread out on the private balcony when the crowds got too big on the boardwalk. It was our first time staying in the PH. It is a bit pricey but there is not many options in Ocean City, NJ that provides a great location and a full hotel service/amenities for a big family. The PH sleeps 8, additional extended families were able to book other rooms in the hotel at the same time. My family with brothers/sisters/in-laws/kids/grandparents total 20. The hotel was accommodating and allows bigger family get togethers in the PH as long as only 8 people sleepover. Here are some details if you are trying to plan.- Kitchen: Well stocked in terms of glasses, dinner plates, silverware. There is limited pots/frying pans. What is there is pretty worn. There is a decent stove/oven/microwave/dishwasher. There is a full size fridge and freezer. Fridge has seen better days - temp controls no longer function and the back top shelf freezes with warm spots in other sections. There is a toaster. Also a Keurig coffee maker with a variety of PODS (coffee and tea). Keurig is nice, however, with many people eating breakfast, I was glad I brought my 10 cup coffee maker and grounds. Hotel provides a dish sponge and dish soap.- Eating space: Main dinner table seats 6. There is a round dinner table w/ 4 seats. Table on the open deck has 5 seats w/ umbrella, and 3 lounge chairs. We felt like there was enough seats for 20 people to spread out. There are 2-3 tables that can be used as side tables for putting food/plates for people to grab. We brought some disposable plates/silverware. Also brought disposable trash bins (on Amazon, essentially a 30gal gift bag). We used for the week and worked really well.- Outdoor deck space: This was a major highlight for us. You can see all of OC from here. There is a rectangular area that butts up to the building, we were able to put up a 10'x10' tent to shield the sun over day. We made sure to take it down every night or when the wind picks up. At low winds, the building provides a nice protection. There are cinderblocks up there that we used to hold down the legs.- Living room - Sofa bed, 2 single seaters and TV. The sliding door comes out of the living room. We liked to hear the ocean and get the breeze when in the room. The sliding door has a screen. There are 4 windows between the kitchen and the living room but only 1 of those windows had a screen. Kind of a shame to have windows you can't open when you are ocean front. Suggest the hotel to put screens in.- Den - Has a 3 seater sofa with sofa bed and TV. This is a very small room. Sofa bed is extremely worn, springy, squeaky and there is a corner section that has zero support. Really suggest that the hotel look to change out maybe to a murphy bed which provides more support and space.- Bathrooms/laundry - 2.5 bathrooms. Overall nice. Adequate space to spread your toiletries out for the week. Showers have the built in pumps for shampoo, wash. Would be nice if the 1/2 bath had a shower. Next to the 1/2 bath is the laundry room which contains full size washer and dryer. It is a large laundry room with a hamper (maybe take space from the laundry room to put in a shower to the 1/2 bath?). Nice that the hotel stocks the PH w/ extra sheets and towels.- Overall: Hotel does nice things like cookies and juice for the kids. The Andes mints are a nice go to in a tray as you leave. Access to the PH is cumbersome. Only access is the 2 very very slow elevators with special elevator key. There are only 2 elevator keys to access the PH. When PH can sleep 8, there should be 8 keys possible. Also door to PH needs upgrade. You can only securely lock the door from the inside. We would definitely do the PH again. Hope these details helps with planning for someone!

Great views nice clean rooms. Very good restaurant. Pleasant helpful courteous staff